I am a petite person and finding the right fit of jeans for me is quite hard now that I am here in the States. The only time I could find jeans that fits me is when I shop at the teen section. Most of the jeans that I have now are the jeans that I bought in the Philippines before I came here. Ever since I came here, I only found one that fits me perfectly and I found it in the teen section. Even when I am buying leggings, I have to cut it shorter because most of the ones I find are longer than my height. It's a challenge finding sexy jeans when you are tiny. I envy those women who uses plus size because they are always offered in the store.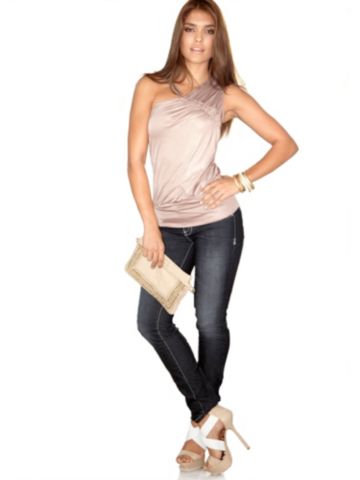 Take for instance this sexy stretch jegging plus that I found at Frederick.s of Hollywood website. I like the idea of peggings, there's a casual look of wearing jeans in it but with a legging fit. During my younger year, my favorite bottom outfit is leggings. I felt good when I am wearing one. I still like wearing leggings till now although not that often but I like to wear it once in a while.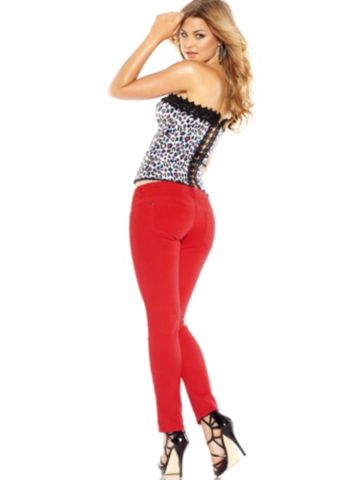 Anyhow, I found different kinds of sexy jeans at Frederick's. They also have stylish tops and bottoms I am not fond of jumpsuits but the way the model on that website, wear it, it looks really good! Among their selection of bottoms , my favorite are the skinny colored denim and the cropped jegging. I bought a similar cropped jegging a few months back and I love it especially now that I am losing my tummy fat. It really motivates me to continue with my work out routine so I can wear my jeans again without worrying about a bulgy tummy. Looked how the colored denim accentuates the booty of the model, ain't that lovely?
How about you, what kind of bottom clothing do you like to wear? Are you the type who would wear tight fitting jeans or the lose ones I like tight fitting jeans but I always wear it with a long top to cover my behind and front hehehe. When a pair of jeans or leggings hugs my leg, I feel sexy, it's weird but it's true lol. Don't forget to check out the selection at Frederick's. I am sure that you'll find one that you like.